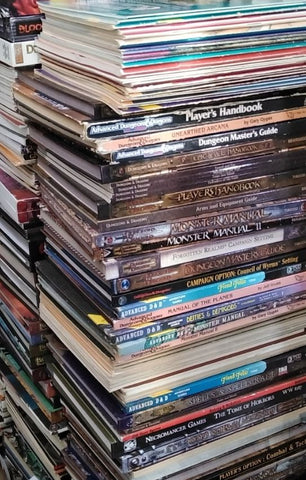 Random RPG Book Club Subscription: One (or two!) Random RPG Book Delivered to You
Hi! I have too many books!
I will send you one or two used RPG books per package. They won't be junk. 
Cancel anytime - but I bet you won't
By the way, shipping is included!